Find Your Packinghouse
Our packinghouses are conveniently located throughout California and Arizona's farming valleys, ensuring quick and easy access to our growers. Find the packinghouse nearest your farm.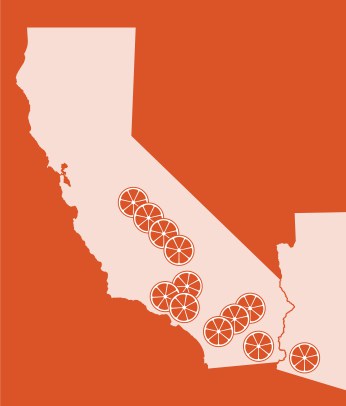 california
arizona
Join Now
Sunkist Growers may sign up for the Growers website to receive access to industry resources and more. Fields with an asterisk (*) must be completed to submit your request.